Engage Top Talent With Immersive Video Technology
Recruit, and retain employees using software that manages operations and unites people.
Callbridge Solutions For Recruitment
An easy-to-use, browser-based solution for busy HR professionals. iPhone and Android apps available.
High-Definition Video And Audio
High-quality and clear for effective interviews.
Transcribe online meetings with date stamps, tags, and named speakers using the artificial intelligence bot, Cue™.
Encryption and high-end features like One-Time Access Code to ensure confidential hiring packages stay secure.
Appeal to talent overseas with an online interview that draws in potential hires based on skill and performance, not proximity. Connect 1:1 or with a small (or large) group of colleagues and interviewees using Gallery and Speaker Views.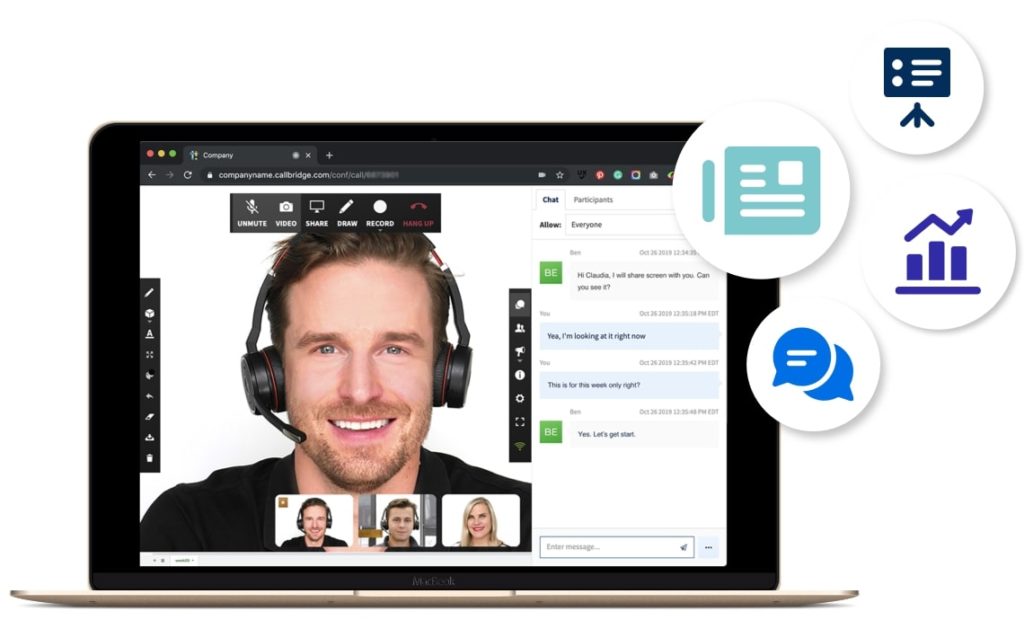 Onboard New Talent Seamlessly
Provide new hires with all the documents, files, and online materials they need to feel like part of the team. Sharing becomes expedited when schedules and personal information can be exchanged instantly using File and Document Sharing before, during, and after orientation.
Offer on-demand training opportunities that include: YouTube streaming, online courses, pre-recorded webinars, and videos available in an online portal. Hold a live video training for up to 1,000 participants or share internal videos.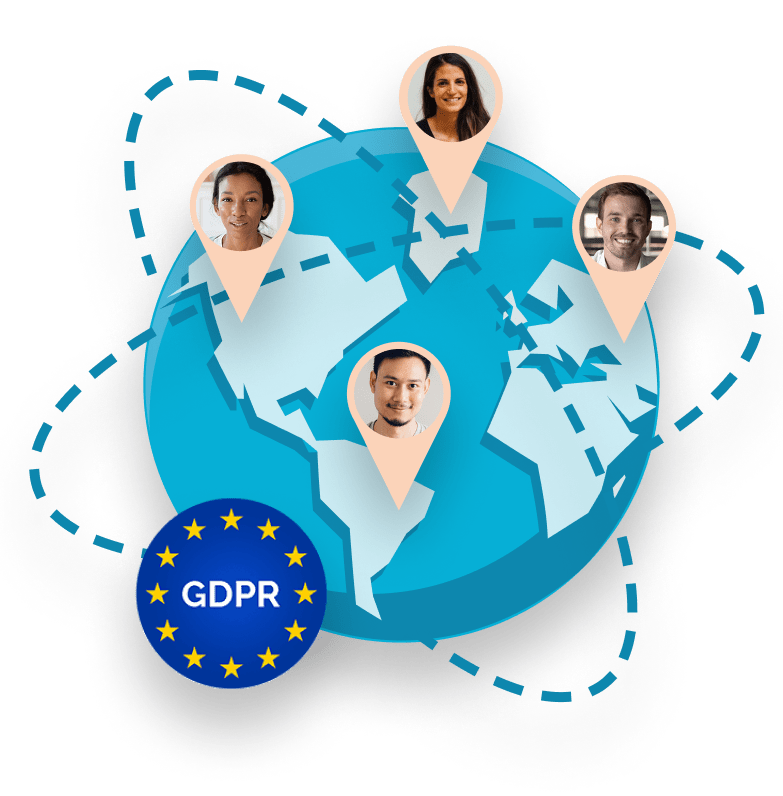 Feel confident sharing company files and sensitive information with sister offices overseas using a trusted video conferencing network. Connect privately and securely to whomever, whenever with features like Meeting Lock and One-time Access Code.
Coordinate scheduling for employees, management, and new hires with a video conferencing solution that integrates easily with Outlook, Slack, Google Calendar, plus SIP meeting room connections. Align international timings with the Time Zone Scheduler and use the Call Scheduling feature for a first or follow-up interview.
Enjoy 14 Days Of Complimentary Callbridge Service
Feel confident with a meeting room collaboration platform that provides unparalleled  communication technology to suit your hardworking business.